divelog·blue

Kristaps Dzonsons
After being disappointed by Koh Tao and the nearby Koh Nang Yuan, Huck and I headed further afield to Sail Rock. We figured that, since the day was a bit stormy, we'd have the place to ourselves. Unfortunately, we didn't: the rock seems to be a popular destination for SCUBA divers. Both of us secretly wanted to see one of the whale sharks sometimes seen nearby, but on seeing the number of divers (whale sharks avoid the bubbles generated by SCUBA), knew we'd be disappointed in this regard.
In general, the waters were as cloudy as the sky, so with all the particulates and low-light, the pictures didn't come out terribly well. Huck and I enjoyed ourselves nonetheless with the large numbers of blue-ring angelfish (Pomacanthus annularis) and a small underwater cave opening out 15 or so metres. A fun free-dive location for sure!
image gallery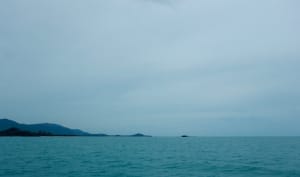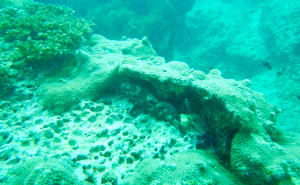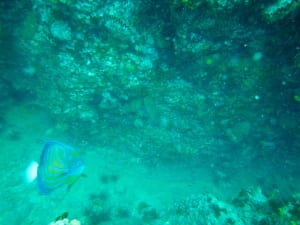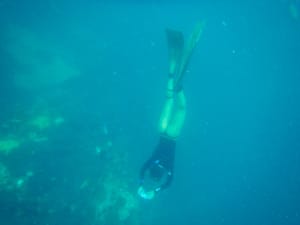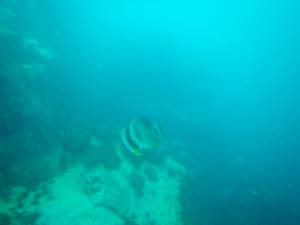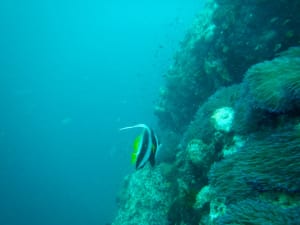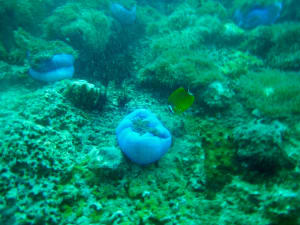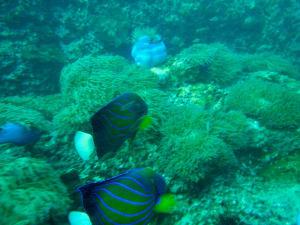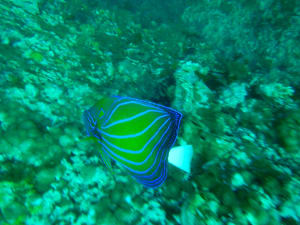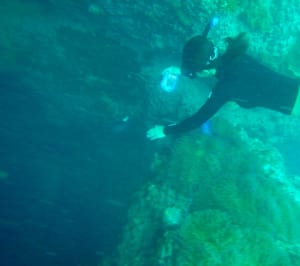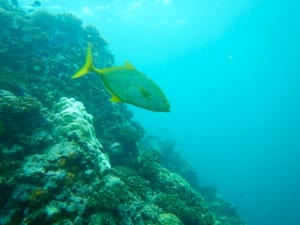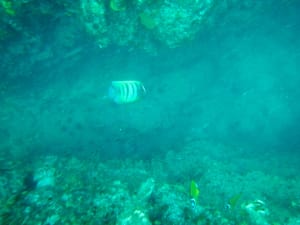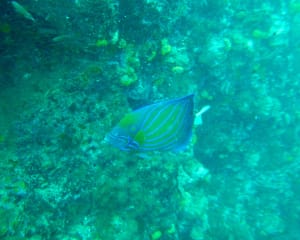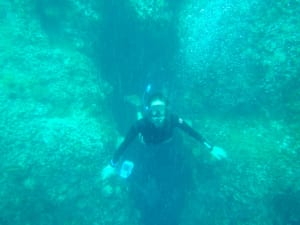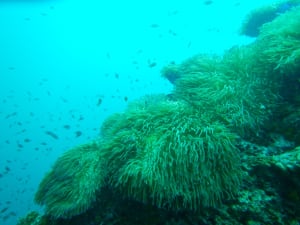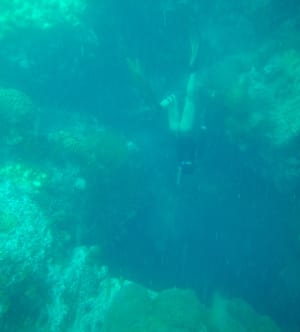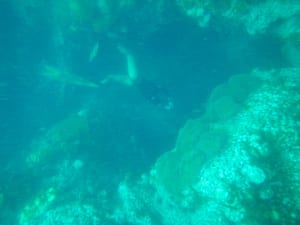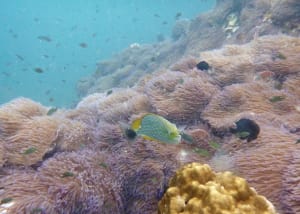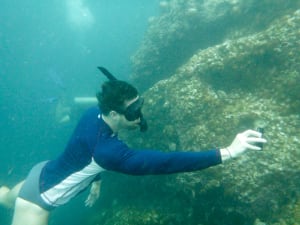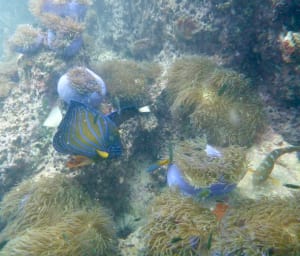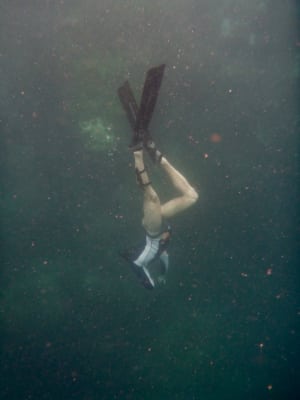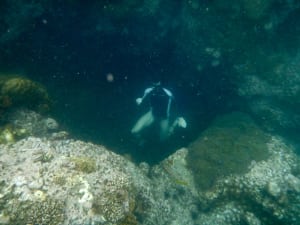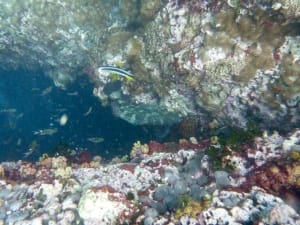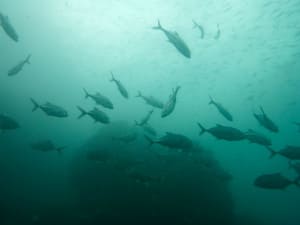 Marine life in this article: blue-ring angelfishsand lizardfishlongfin batfishpennant coralfishHong Kong butterflyfishmagnificent sea anemoneyellowspotted trevallysixbar angelfishorange-spotted spinefootblue-barred parrotfish.
If you'd like print-quality versions of any image, please contact Kristaps with your request. Except where otherwise noted, content on this page is licensed under a Creative Commons Attribution 4.0 International license. Attribution should be to divelog·blue with a link to divelog.blue.
gear used
None reviewed.
None reviewed.
None reviewed.