divelog·blue

Kristaps Dzonsons
Like off Koh Tao, I don't suggest diving here (free or SCUBA) unless as a beginner. (Or easily pleased in general.) Or if at all, given that your instructor's attention will be quite challenged by the many other divers bobbing along!
Our boat captain was kind enough to drop us off among the SCUBA divers instead of snorkelers, so Huck and I were able to push a bit more depth than found at the shallows. Sadly, we still didn't see more than a pair of banded krait with their heads buried under some coral.
image gallery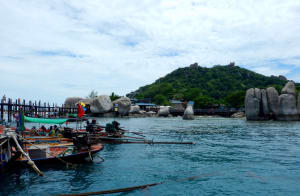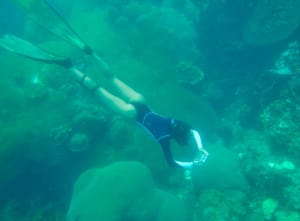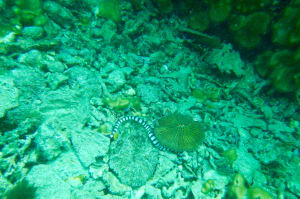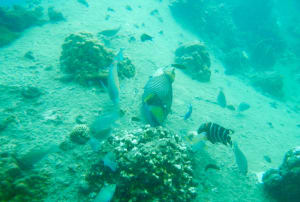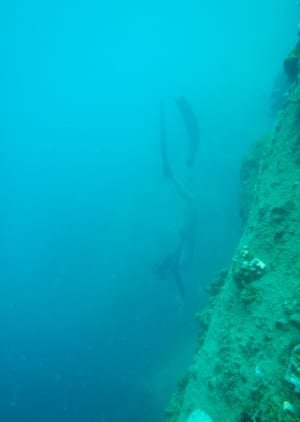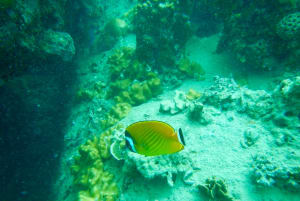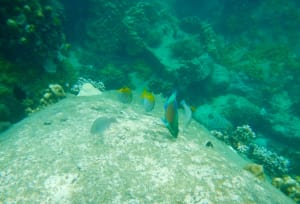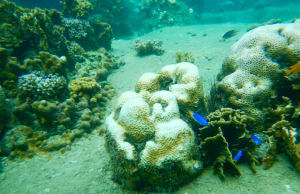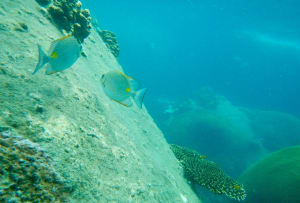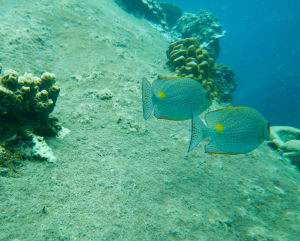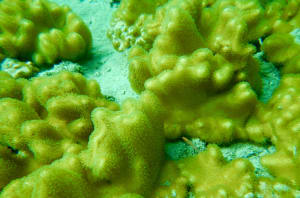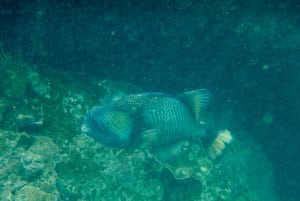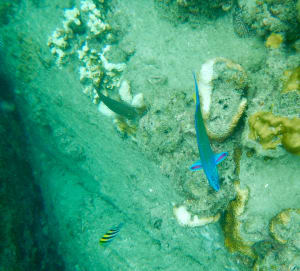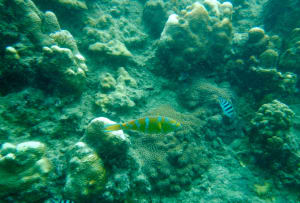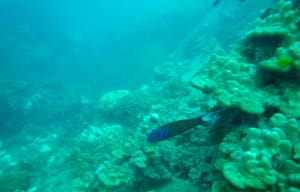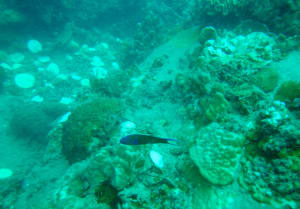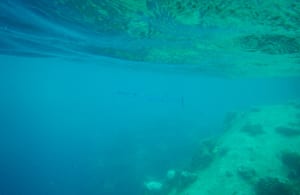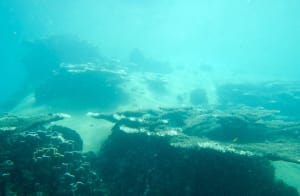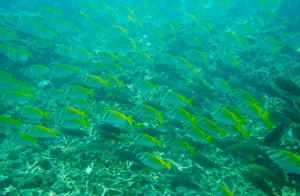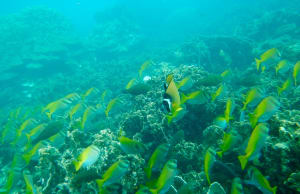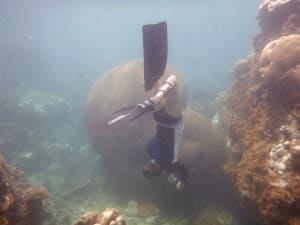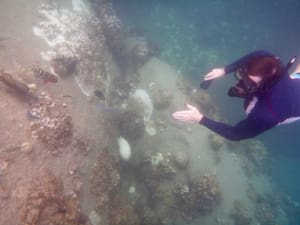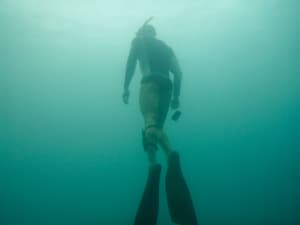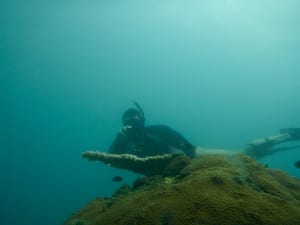 Marine life in this article: Hong Kong butterflyfishtitan triggerfishred-breasted wrassetwo-bar rabbitfishorange-spotted spinefootmoon wrasseblue-barred parrotfish.
If you'd like print-quality versions of any image, please contact Kristaps with your request. Except where otherwise noted, content on this page is licensed under a Creative Commons Attribution 4.0 International license. Attribution should be to divelog·blue with a link to divelog.blue.
gear used
None reviewed.
None reviewed.
None reviewed.