divelog·blue

Kristaps Dzonsons
I've heard many things about Koh Tao diving and, in my eyes, most are lies. Despite what it may once have been, the island is overrun by tourists; and the sea, by tour groups of SCUBA divers. Moreover, the shallows are so overwhelmed by boat traffic as to make it entirely a swim between the lines operation. In short? Go elsewhere if you'd like to free-dive or SCUBA with anything less than a full house. (And this was off-season!)
Despite all that, and despite the water made murky by so much boat traffic (and seasonal rains!), we enjoyed ourselves as best we could. Right upon entering the water, we spotted a beautiful wart slug (Phyllidia varicosa). Then not far along from there, a sawtooth barracuda.
The cube-looking structures are part of an artificial reef project. Which, in my sad opinion, is doomed to fail unless the island can restrict the number of tourists.
image gallery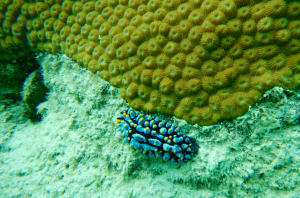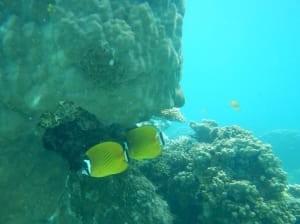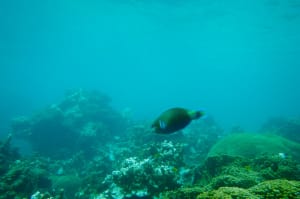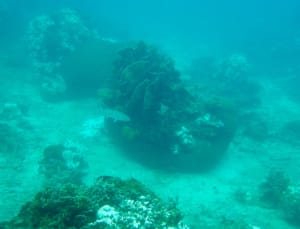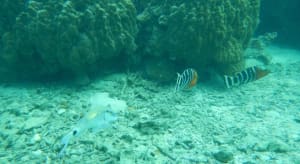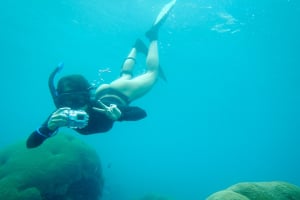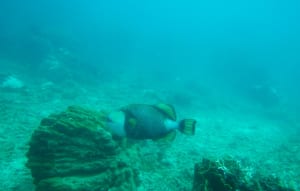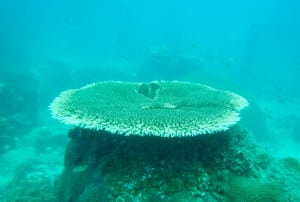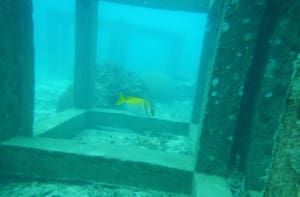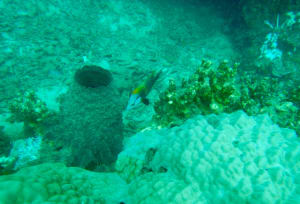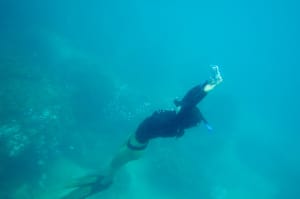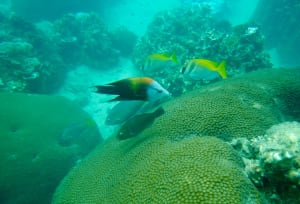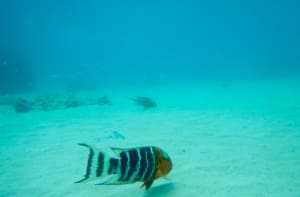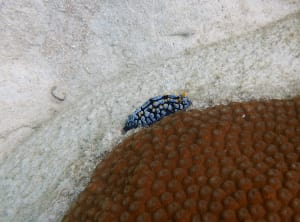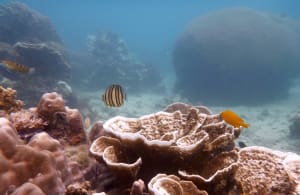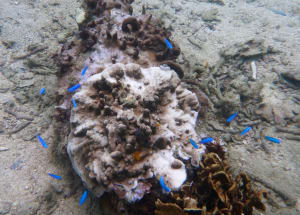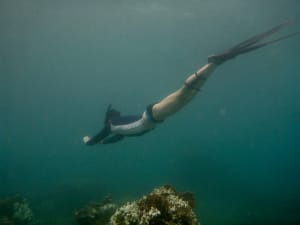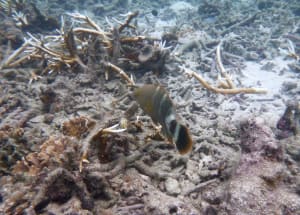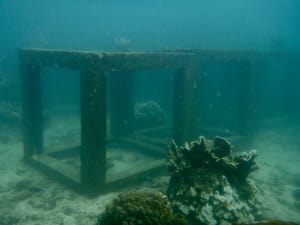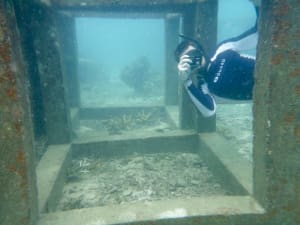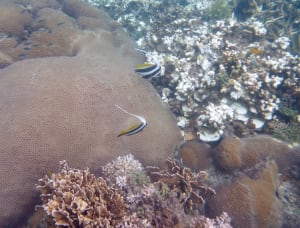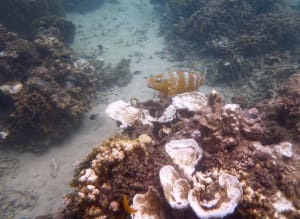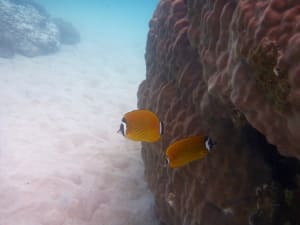 Marine life in this article: wart slugHong Kong butterflyfishred-breasted wrassetitan triggerfishtwo-bar rabbitfishslingjaw wrasseeight-banded butterflyfishpennant coralfishblue-barred parrotfish.
If you'd like print-quality versions of any image, please contact Kristaps with your request. Except where otherwise noted, content on this page is licensed under a Creative Commons Attribution 4.0 International license. Attribution should be to divelog·blue with a link to divelog.blue.
gear used
None reviewed.
None reviewed.
None reviewed.