divelog·blue

Kristaps Dzonsons
Huck and I agree that this was our best dive to date in terms of geology and marine wildlife (nudibranches, green sea turtles, etc.). No question! As with our other Okinawa dive, however, I strongly suggest a thick wetsuit despite the surface temperature: the temperature drops markedly at the thermocline!
To reach this site, we chartered a dive boat with Jack Dive Center Okinawa, with our guides being Makoto Konno and Teruyuki Kawabe. In this dive, our guides joined us in taking pictures with his Olympus TG-3. Definitely on the short-list of the next dive camera!
We managed to take several videos while diving...
However, there are a lot of species that we weren't able to identify—please help us out! To identify the sea slugs, I used Jun Imamoto's umiushi site.
image gallery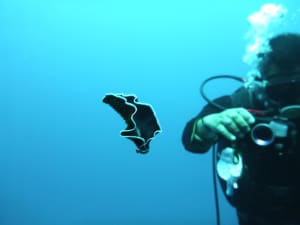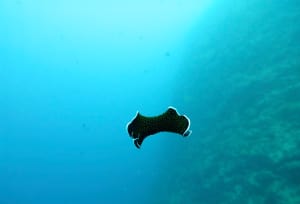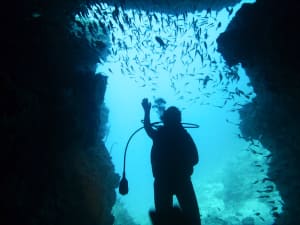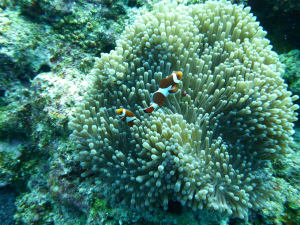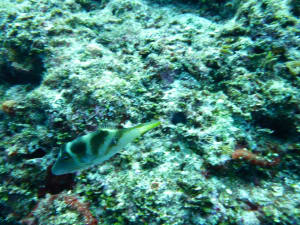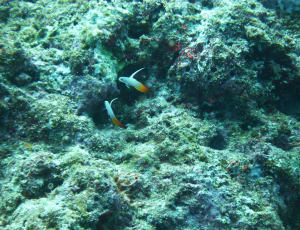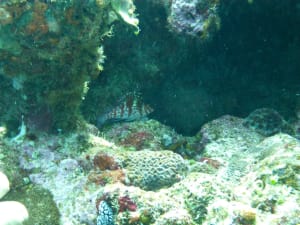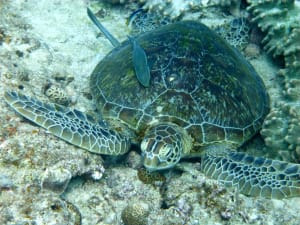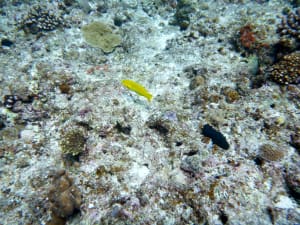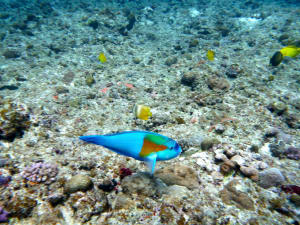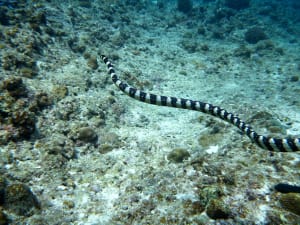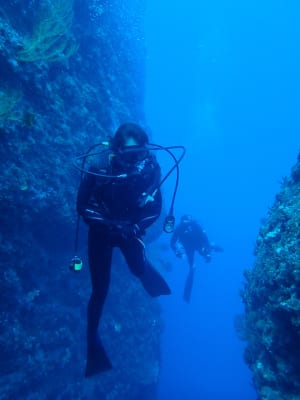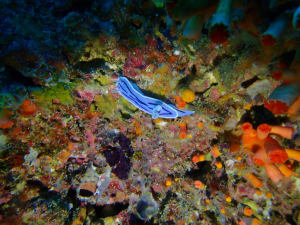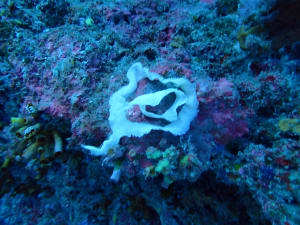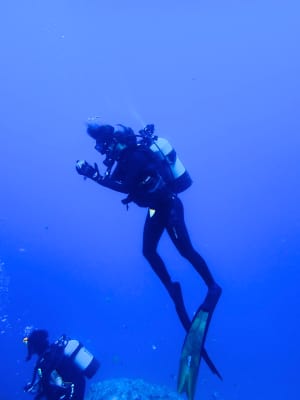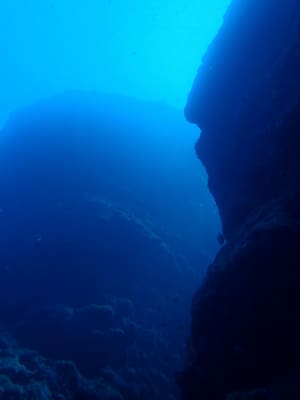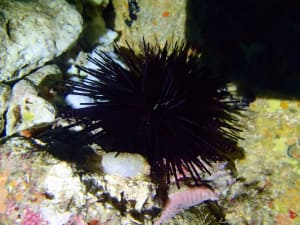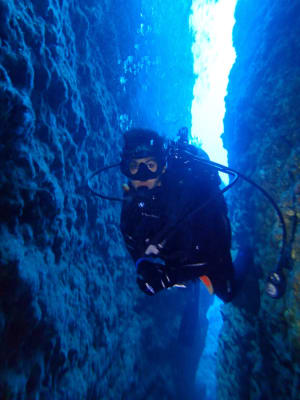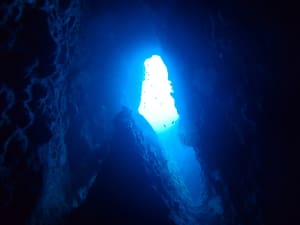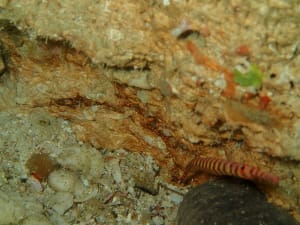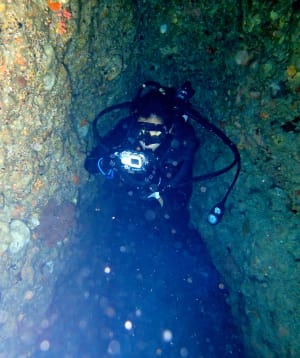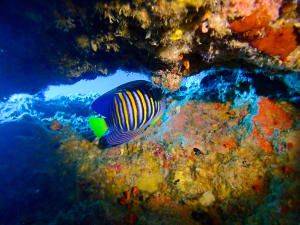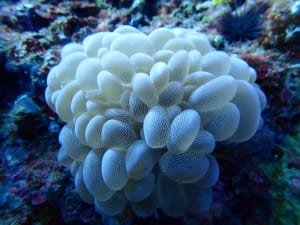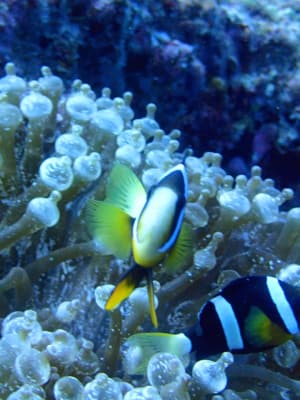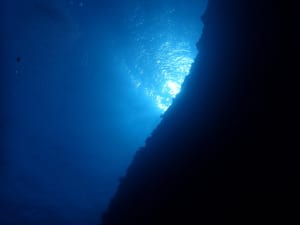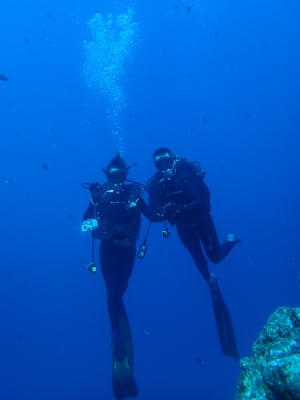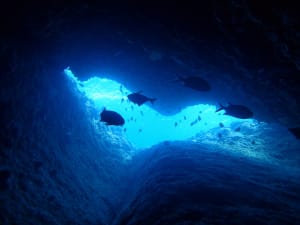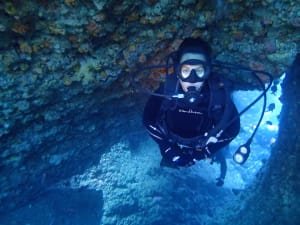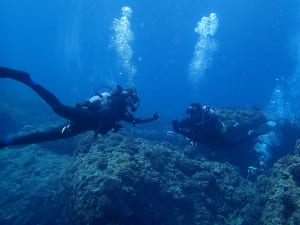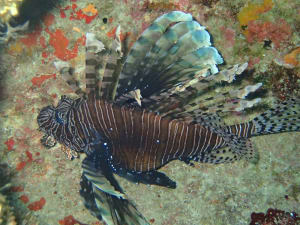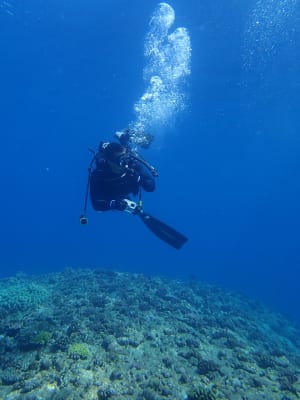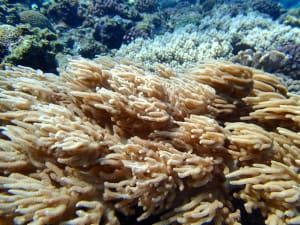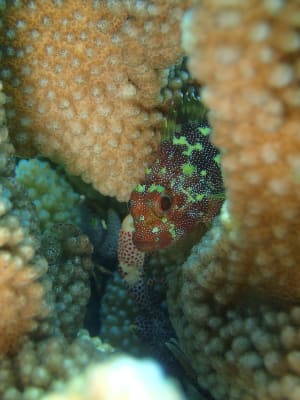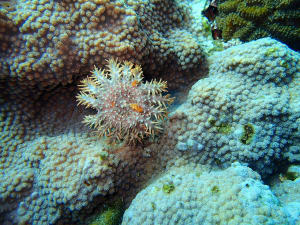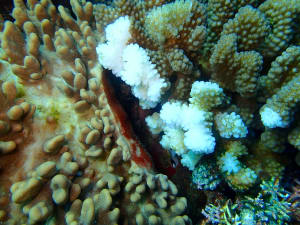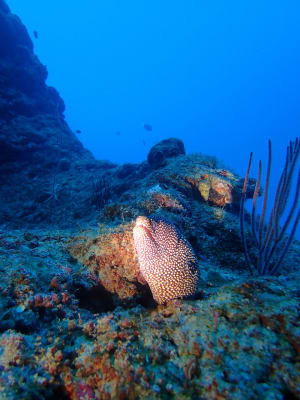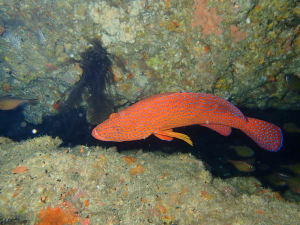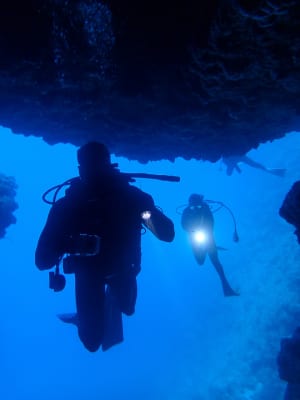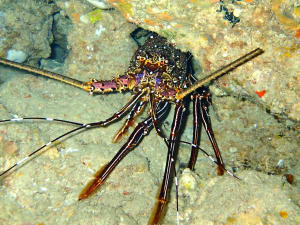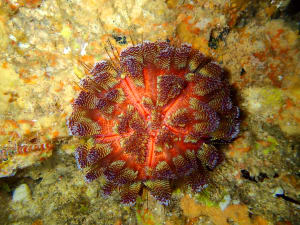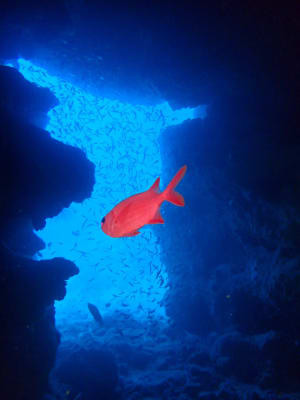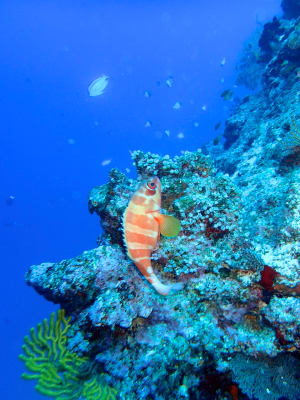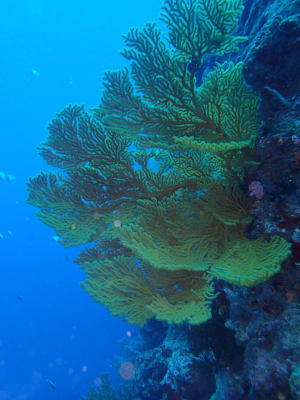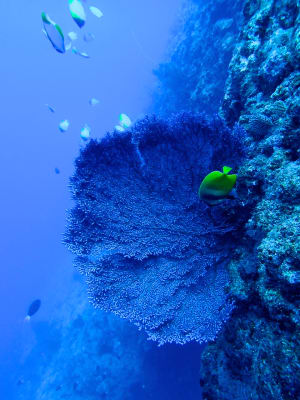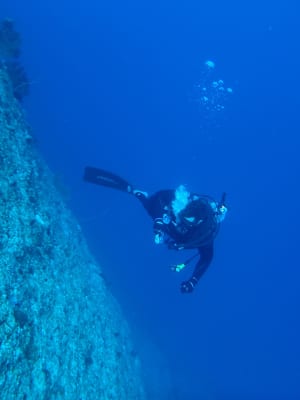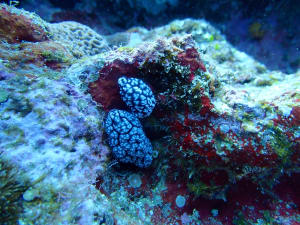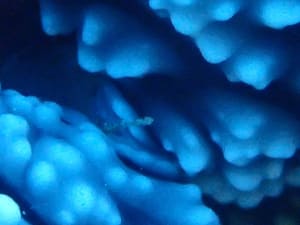 Marine life in this article: orange clownfishsaddled pufferfishfire dartfishgreen sea turtlestriped cleaner wrassegolden wrasseroyal angelfishMoorish idolChinese trumpetfishcrown-of-thorns starfishcoral hindglasseyedouble-saddle butterflyfish.
If you'd like print-quality versions of any image, please contact Kristaps with your request. Except where otherwise noted, content on this page is licensed under a Creative Commons Attribution 4.0 International license. Attribution should be to divelog·blue with a link to divelog.blue.
gear used
None reviewed.
None reviewed.
None reviewed.