divelog·blue

Kristaps Dzonsons
Airport beach is formally known as Kahekili Beach Park. This otherwise un-eventful dive featured a visit by an uncommon hawksbill sea turtle (Eretmochelys imbricata). This grand old lady (we guessed its sex from the tail length) was foraging at the bottom by pulling up coral with its beak. Most interestingly, she had a radio transmitter attached to her shell, which may have been part of this programme. We promptly contacted the Maui Hawai'i State Division of Aquatic Resources, as suggested.
In general, airport beach was a rather uninteresting dive, although we were surprised by the wealth of marine life given the popularity of the nearby beach. As always in this visit to Maui, we were constantly serenaded by humpback whale song and saw them breaching in the distance while resting on the beach!
image gallery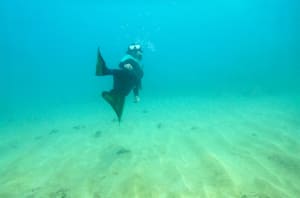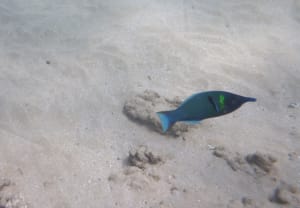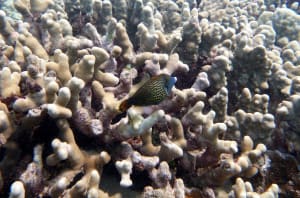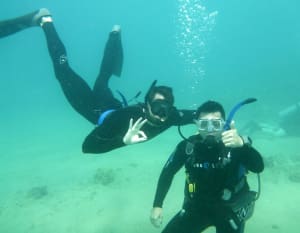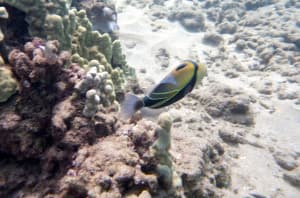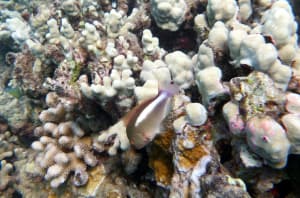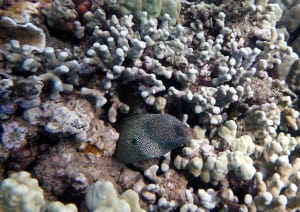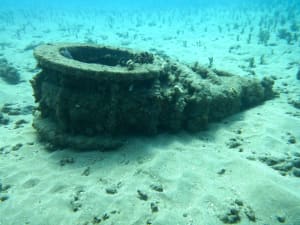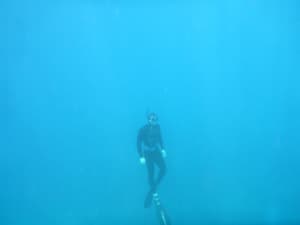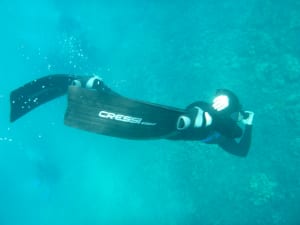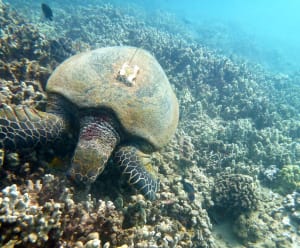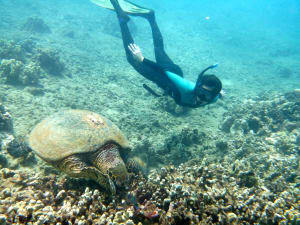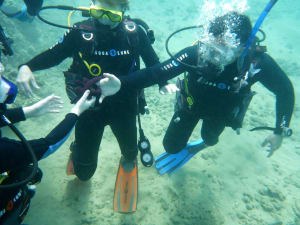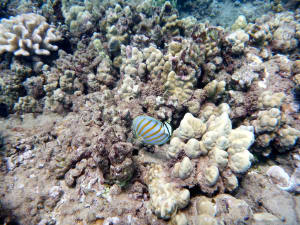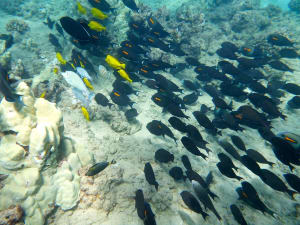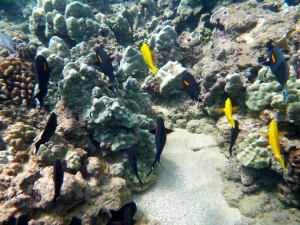 Marine life in this article: hawksbill sea turtlereef triggerfishbird wrassearc-eye butterflyfishwhite-mouth morayornate butterflyfishorange-band surgeonfishyellow tangpaletail unicornfishblack triggerfishorange-spine unicornfish.
If you'd like print-quality versions of any image, please contact Kristaps with your request. Except where otherwise noted, content on this page is licensed under a Creative Commons Attribution 4.0 International license. Attribution should be to divelog·blue with a link to divelog.blue.
gear used
None reviewed.
None reviewed.
None reviewed.