divelog·blue

Kristaps Dzonsons
Huck and I re-acquainted ourselves with the Coral Gardens, where we'd last gone diving in October. This time we were joined by a friend of ours, Meng, who is new to diving. Since the Coral Gardens are within the Humpback Whale National Marine Sanctuary, and this is the season for whales, the dive was eerily serenaded by Humpback whale song. We entered the dive site by swimming out from Grandma's beach, where you can park just north of the tunnel.
One difference we noted from October was the wind chop, which clouded the water near the surface. The other was the many Hawai'ian green sea turtle (Chelonia mydas): we'd only seen one or maybe two in the autumn.
image gallery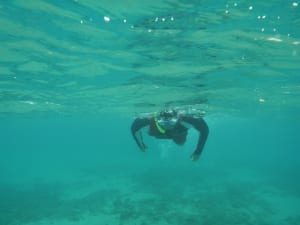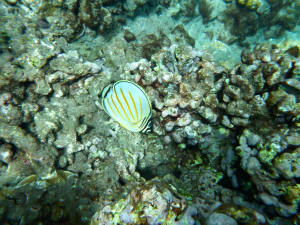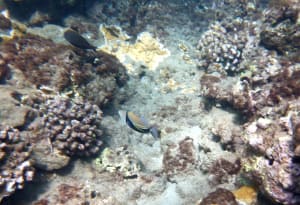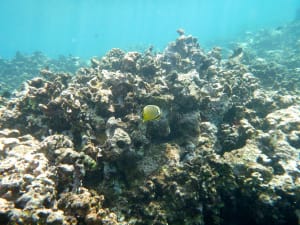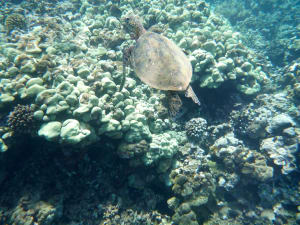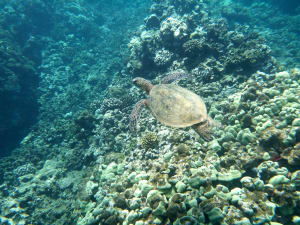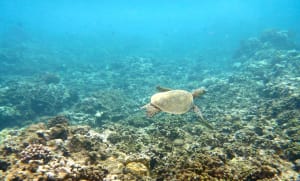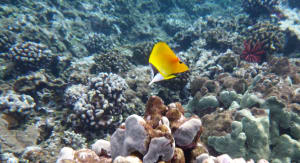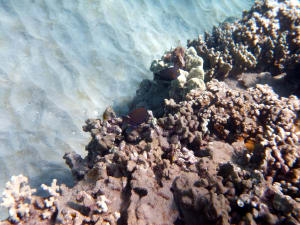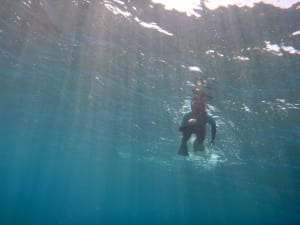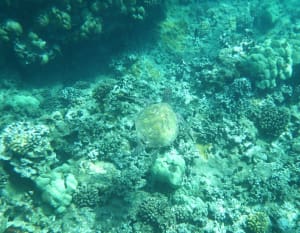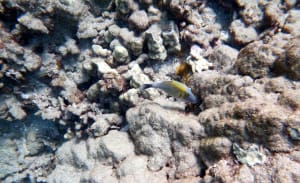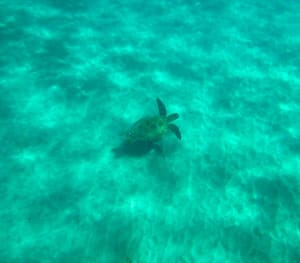 Marine life in this article: green sea turtleornate butterflyfishreef triggerfishyellow longnose butterflyfishgoldring surgeonfishbrown surgeonfish.
If you'd like print-quality versions of any image, please contact Kristaps with your request. Except where otherwise noted, content on this page is licensed under a Creative Commons Attribution 4.0 International license. Attribution should be to divelog·blue with a link to divelog.blue.
gear used
None reviewed.
None reviewed.
None reviewed.