divelog·blue

Kristaps Dzonsons
This was the second of Huck's PADI open water diver dives with Blue Brothers Diving, El Gouna. While the first focussed on sight-seeing, this included skills — so there aren't that many pictures. Huck practised the usual air-exchange, mask removal, and general buoyancy skills. She reminds us:
The hardest skill I learned was clearing an intentionally-flooded mask because, for wahtever reason, it's completely counter-intuitive to continue breathing with one's mouth when one's nose is surrounded by water and one cannot see. I also found that diving with contact lenses made a world of a difference in terms of comfort because I could actually see things underwater, thus making diving much more enjoyable!
Kristaps, in diving alongside, notes that the Egyptian waters in the area were rather more… lifeless than expected. Perhaps it was the time of year, or over-tourism?
image gallery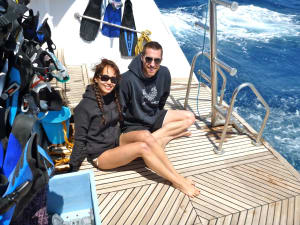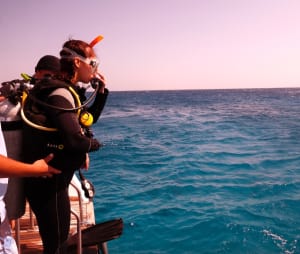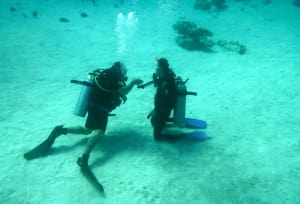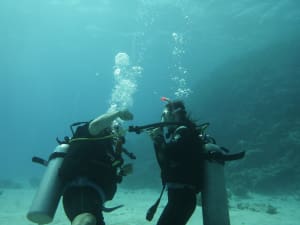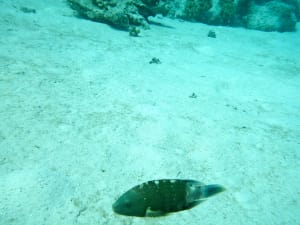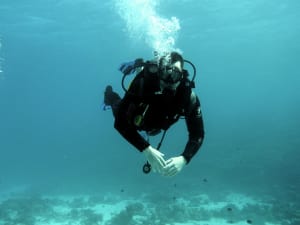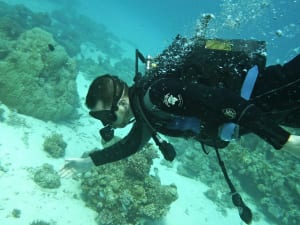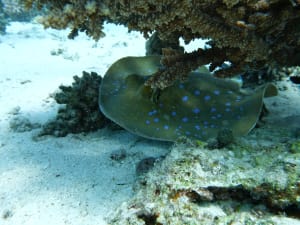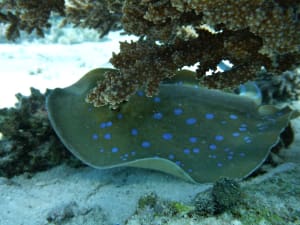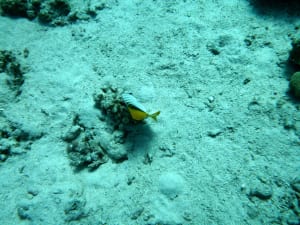 Marine life in this article: moon wrasseblue-spotted ribbontail raythreadfin butterflyfish.
If you'd like print-quality versions of any image, please contact Kristaps with your request. Except where otherwise noted, content on this page is licensed under a Creative Commons Attribution 4.0 International license. Attribution should be to divelog·blue with a link to divelog.blue.
gear used
None reviewed.
None reviewed.
None reviewed.