divelog·blue

Kristaps Dzonsons
This dive marked the first for Huck in the open water as part of her PADI open water diver course (Kristaps had finished his before). We dove with Blue Brothers Diving, El Gouna. In looking over her log book (this article was created several years after the dive!), Huck notes that for the first few dives, she was very afraid: I was so afraid, I breathed like a sprinter the whole time! (It doesn't look it from the pictures, does it.) For first-time divers, Huck elegantly follows up:
The first time anyone goes from breathing on the surface to underwater there's a moment, a precise struggle, of cognitive dissonance. There's that implicit mistrust (an entire lifetime of holding your breath the moment you feel water touch your nostrils needs to be unlearned). You reassure yourself that breathing from the regulator on the surface worked, so why wouldn't it work underwater? You finally try it, and gasp. It really is air. You're not drowning. Dear god, you can breathe underwater. You can do anything.
Neither of us (years later) remember much in the way of wildlife. The pictures speak for themselves.
image gallery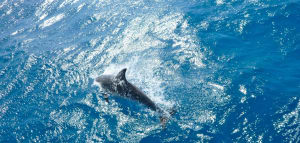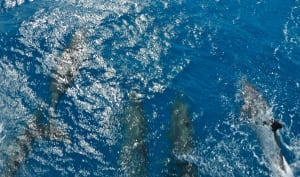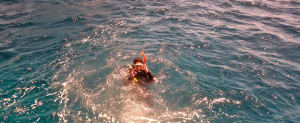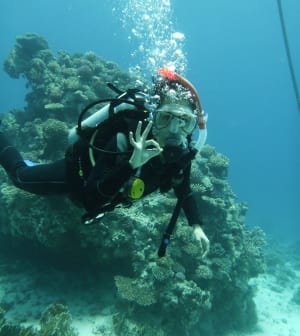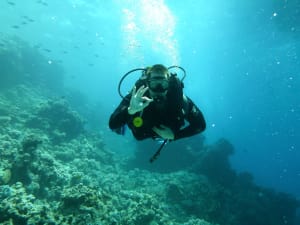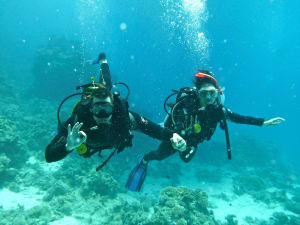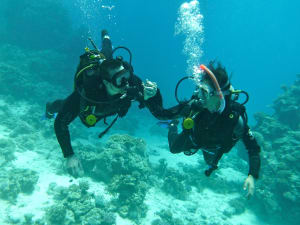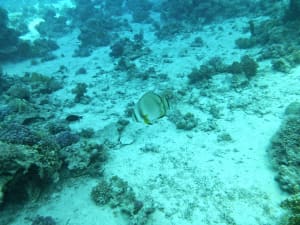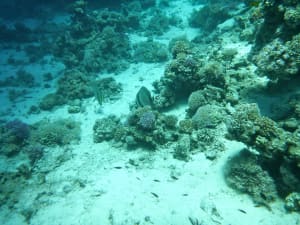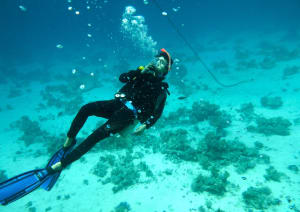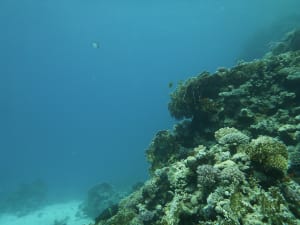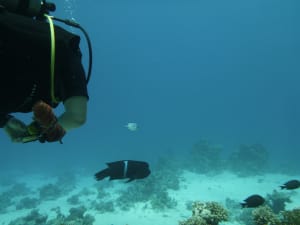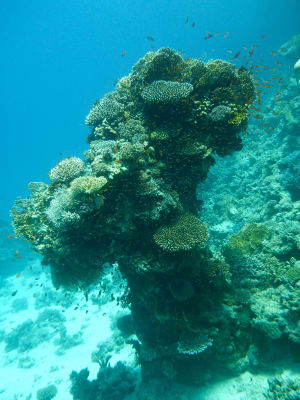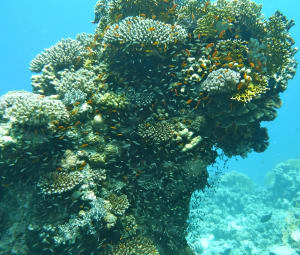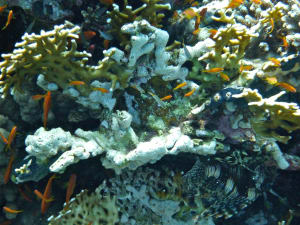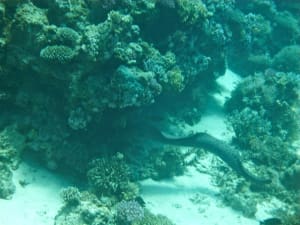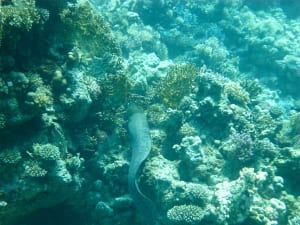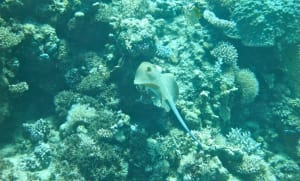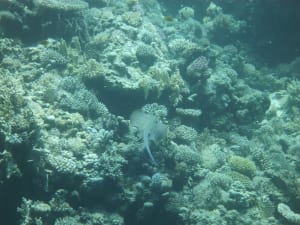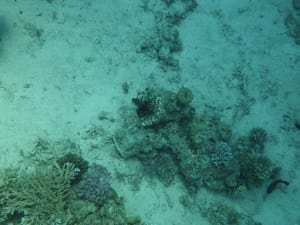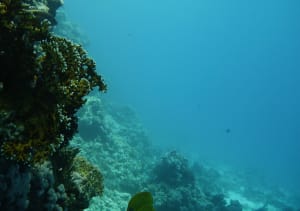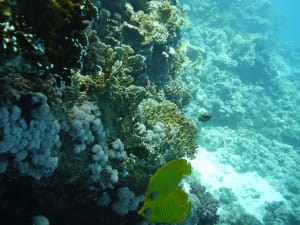 Marine life in this article: longfin batfishclown sand wrassecommon lionfishgiant moray eelblue-spotted ribbontail rayblue-cheeked butterflyfish.
If you'd like print-quality versions of any image, please contact Kristaps with your request. Except where otherwise noted, content on this page is licensed under a Creative Commons Attribution 4.0 International license. Attribution should be to divelog·blue with a link to divelog.blue.
gear used
None reviewed.
None reviewed.
None reviewed.