divelog·blue

Kristaps Dzonsons
If all of these pictures lack for clarity, it's neither the camera nor the visibility, but the fact that the coral spawning filled the air with coral pollen. Our dives were shallow enough to warrant them as snorkeling and not skin diving at all—no deeper than 5–10 metres to be in the middle of a tropical aquarium.
Like any dive alongside the beautiful Thai beaches, you'll probably want, at some point, to beach and enjoy a nap in the sun. Be warned! The shores in this chain of islands (and really all of the Thai islands I've visited) are covered with black sea urchins. Stepping on these is... not advised. You're best to use an open-heel fin and a pair of thick booties. The water temperature is bath-water—no need for any protection unless from the sun or SCUBA dives—but you may want to wear a rashguard or springsuit to protect yourself from sea lice and propellor-purée bits of jellyfish, which are quite irritating.
image gallery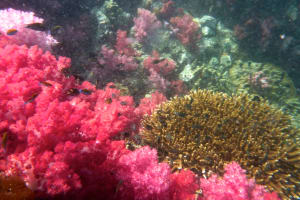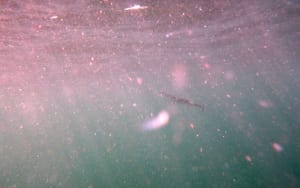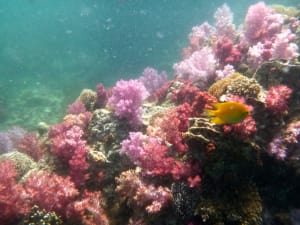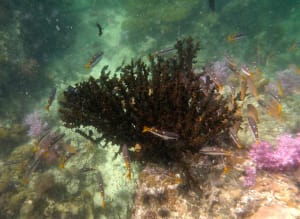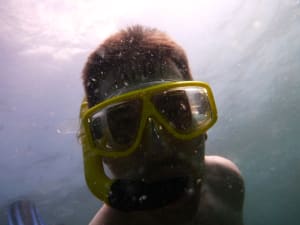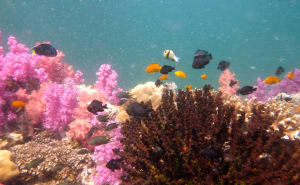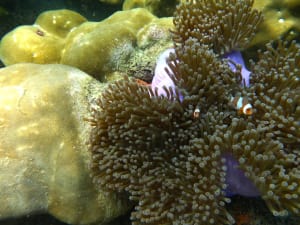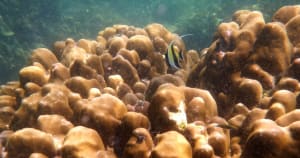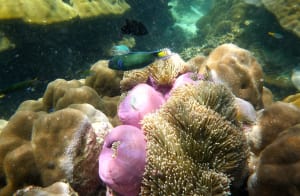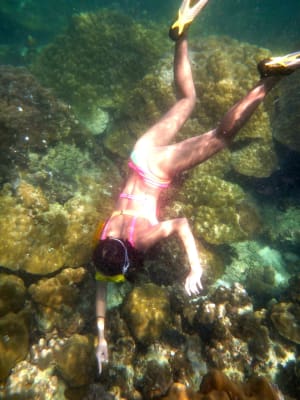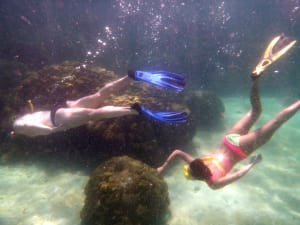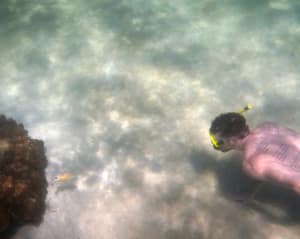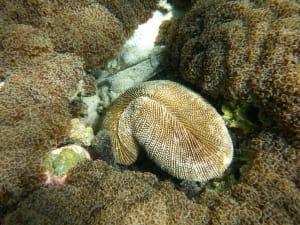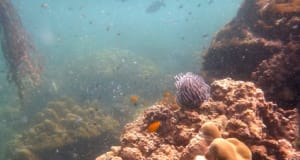 Marine life in this article: great barracudagolden damselfishtwo-spot banded snapperstaghorn coralThompson's surgeonfishMoorish idolmoon wrasse.
If you'd like print-quality versions of any image, please contact Kristaps with your request. Except where otherwise noted, content on this page is licensed under a Creative Commons Attribution 4.0 International license. Attribution should be to divelog·blue with a link to divelog.blue.
gear used
None reviewed.
None reviewed.
None reviewed.