divelog·blue

Kristaps Dzonsons
Huck and I had been skin diving the day before in the bay aside the Five Caves and swam with several green sea turtle (Chelonia mydas) right along the beach, so we were excited to see more—and we did, including white-tip reef shark (Triaenodon obesus).
This dive began with a shore entrance near the Five Graves made difficult by large swells. We dove the first, second, and third caves: all of which were at about 10 metres. Our divemaster was Alex of Maui Diving. The first cave consisted of three slumbering sea turtles and two white-tipped reef sharks. The last cave was almost inaccessable due to the surge: when a wave crashed overhead, the entire cave was filled with froth and visibility was reduced to zero. As reflected in the fuzz of the images, the bay and caves had poor visibility (and low lighting) due to the swells and sandy beach.
image gallery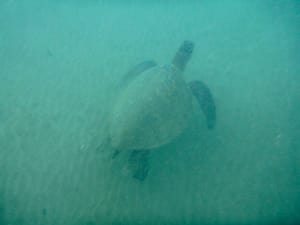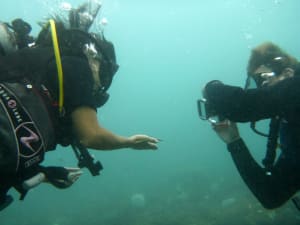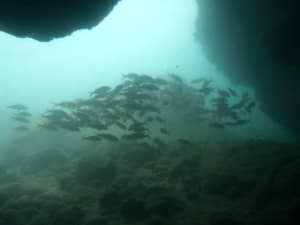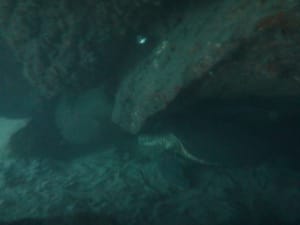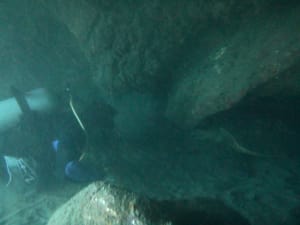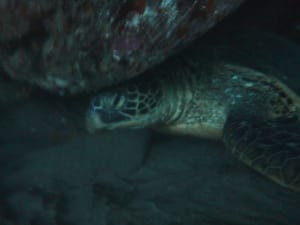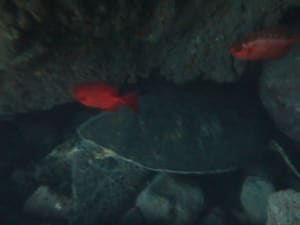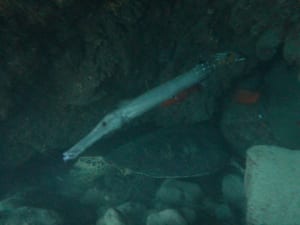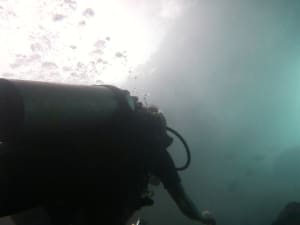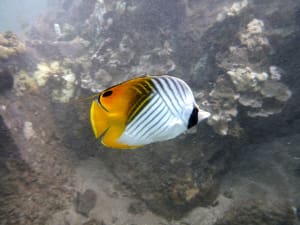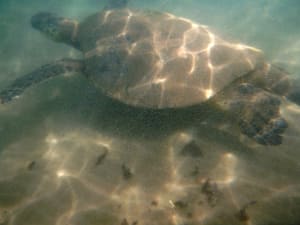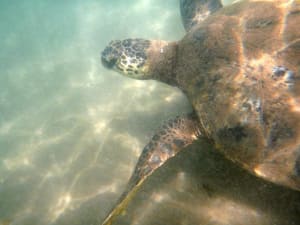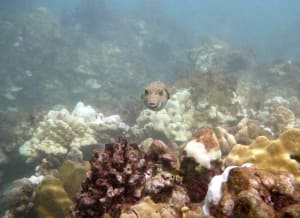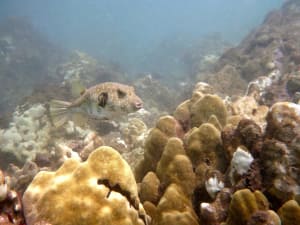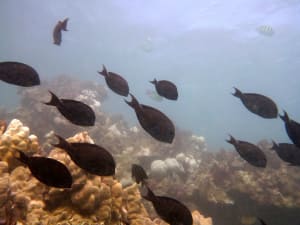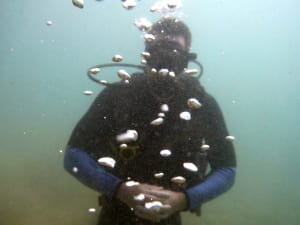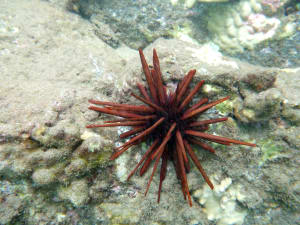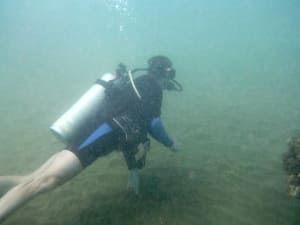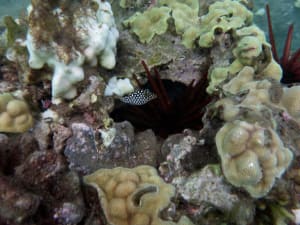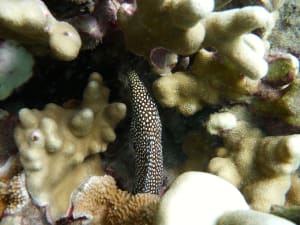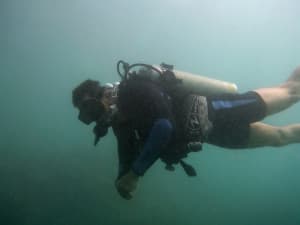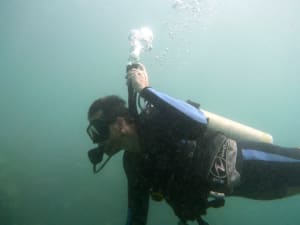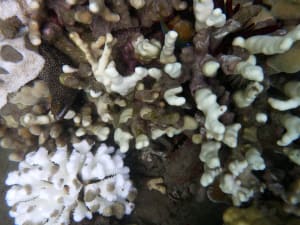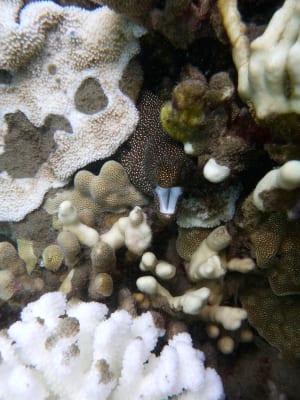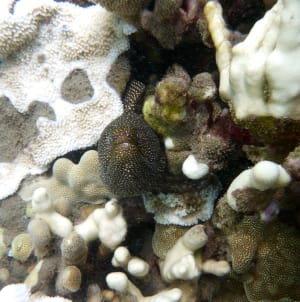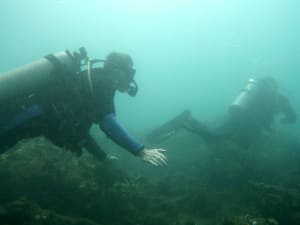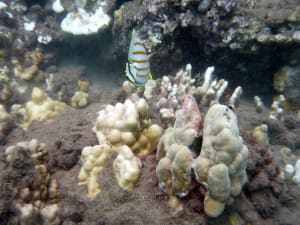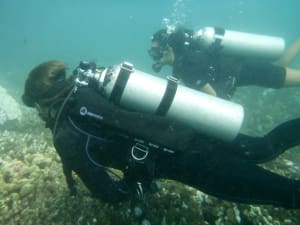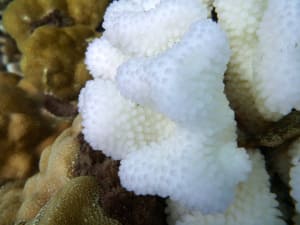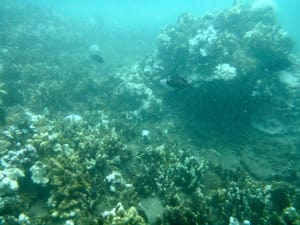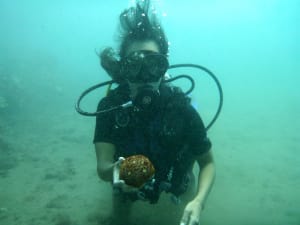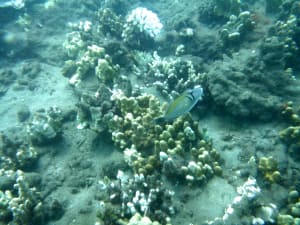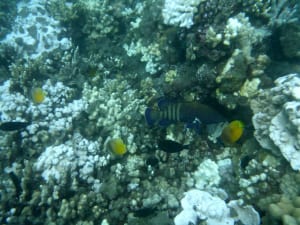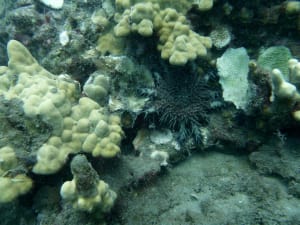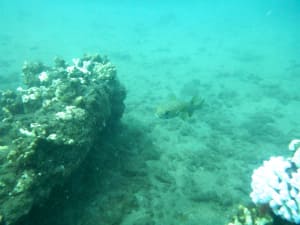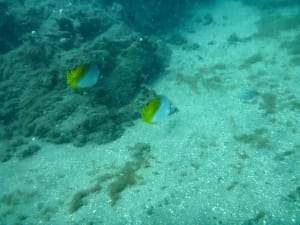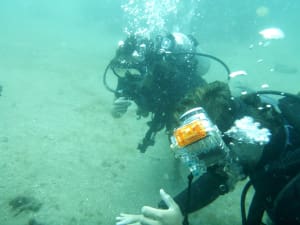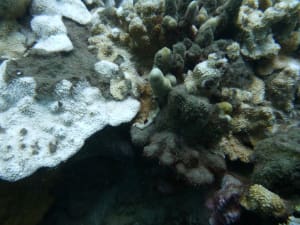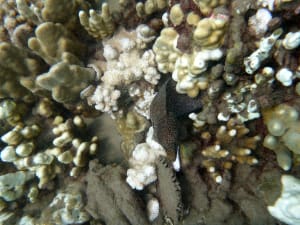 Marine life in this article: green sea turtlewhite-tip reef sharkChinese trumpetfishthreadfin butterflyfishwhite-spotted pufferslate-pencil urchinwhite-spotted tobywhite-mouth morayornate butterflyfishboomerang triggerfishwedgetail triggerfishpeacock groupercrown-of-thorns starfishspotted porcupinefishyellow-edged moray.
If you'd like print-quality versions of any image, please contact Kristaps with your request. Except where otherwise noted, content on this page is licensed under a Creative Commons Attribution 4.0 International license. Attribution should be to divelog·blue with a link to divelog.blue.
gear used
None reviewed.
None reviewed.
None reviewed.