divelog·blue

Kristaps Dzonsons
We dove three sites in the blue off the western coast of the Big Island of Hawai'i. A blue dive is one where the bottom isn't visible, effecting a look of perpetual blueness below. It's quite eerie, if easier to dive deep: with a visual frame of reference (the bottom), divers skew their internal estimation of limits according to the perceived depth instead of using the body's internal mechanisms. The first site was the farm, a few kilometres off the coast. The second was a buoy, part of the FADS program. We dove by Buoy F. We also dove a bit of piping (called the pipe) broken off from the Natural Energy Laboratory. All of our dives were excellently guided by Blue Water Hunter's Rob White, who also corrected my earlier guess of our dive sites. (Thanks, Rob!)
Beyond a school of mahi-mahi (Coryphaena hippurus), we didn't see any larger fish. I think I saw a blue marlin (identified by its bill) below us at one point, but can't be sure.
I tried a 2 mm HammerHead Ambush wetsuit, though it was hardly necessary given the water temperature. Still very comfortable, and my first time wearing a camoflauge wetsuit! Huck used the 1 mm Ambush rashguard as well.
image gallery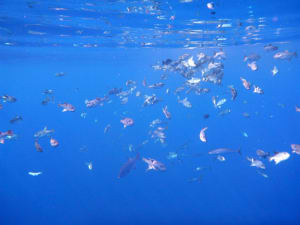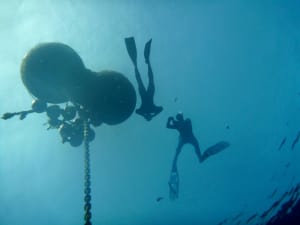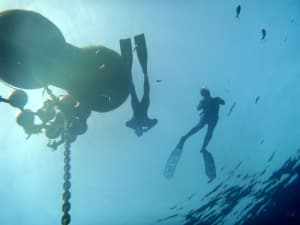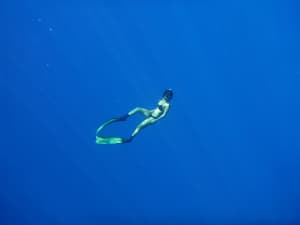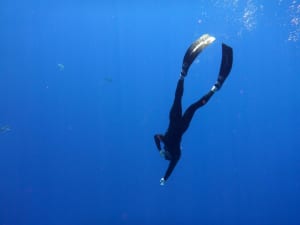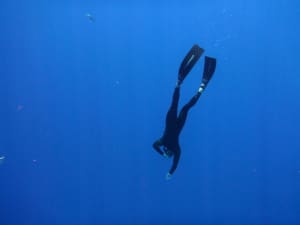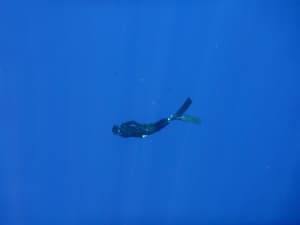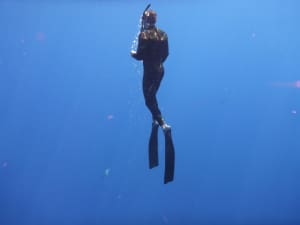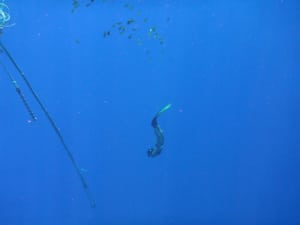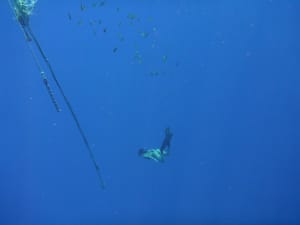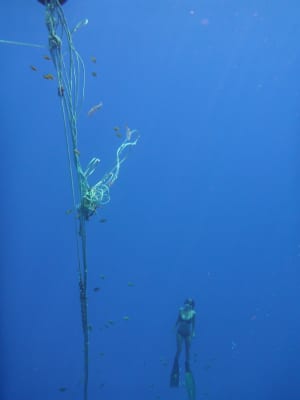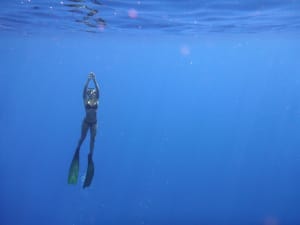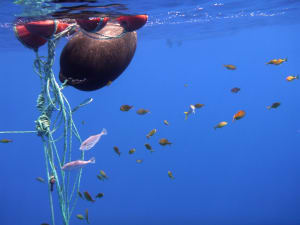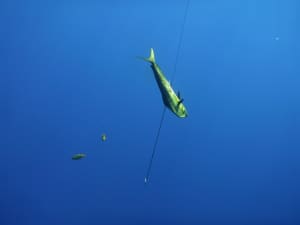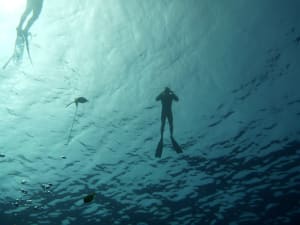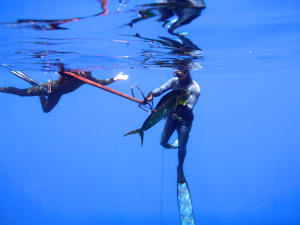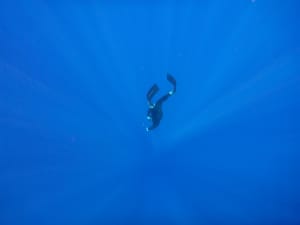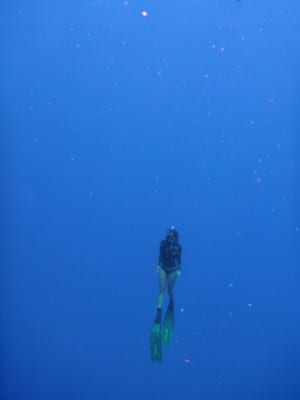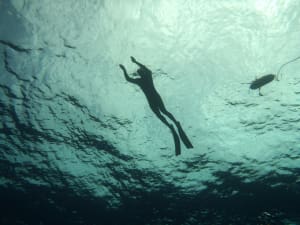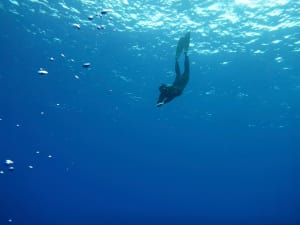 Marine life in this article: mahi-mahispotted ocean triggerfish.
If you'd like print-quality versions of any image, please contact Kristaps with your request. Except where otherwise noted, content on this page is licensed under a Creative Commons Attribution 4.0 International license. Attribution should be to divelog·blue with a link to divelog.blue.
gear used
None reviewed.
None reviewed.
None reviewed.